Hostel is a place where a student looks forward to be after a hard day at the school. We have been trying to make the hostel the next best place to be in after home.
Separate hostels are available for boys and girls. The hostel students come under the direct supervision of the school principal Mr. H .K. SANTHOSH KUMAR. Food and Health care of the hostel inmates are monitored by the Correspondent Dr. Shanthi Anand. Gymnasium is available for our school students. Our hostel students enjoy this facility to keep their body healthy and fit. Morning timings are allotted for boys and evening for girls. Parents find that the hostel atmosphere promotes discipline and self care in the child's day to day life.
Special care and attention is given for the students of 10th and 12th standards by experienced teachers.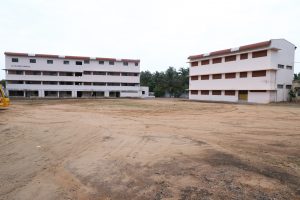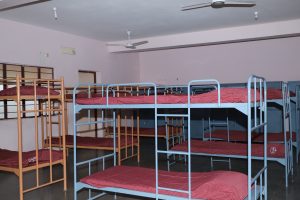 Facilities at Hostel:
Carefully Planned Menu with Variety
Hot Water Facility
Purified Drinking Water
Medical Facility
Amusement
Evening Games
Gymnasium
Evening and Morning study