" Hard work  beats talent when talent doesn't work hard"   
It was a royal day of sports as BVN students hit top form. Bharath Vidhya Nikketan Matric Hr Sec School organized the "Annual Sports Day" on 1st Dec 2022 in our school play ground. This is the day the students awaited anxiously. BVN saw a fantastic day of sporting excellence at its sports day. The celebration started with the welcome ceremony of the chief guest.
Our Chief guest Prof. Dr. Appukutty sir and guest of honour Dr. Lakshmi Appukutty mam was honoured by our Correspondent Dr. Shanthi Anand mam and Principal Santhosh Kumar sir with shawls and bouquets. The chief guest inaugurated the function by lighting the lamp. Aishwarya of XII C delivered the welcome speech.
The sports meet opened with March past by all the four groups named Cavaliers, Achievers, Rockers and Spartans. The march past was accompanied by the band. The chief guest lightened the torch and passed to the Captains. This event was followed by oath ceremony. The chief guest released the balloons beautifully decorated placard bearing the school name. A wounderful welcome dance was rendered by our students. The students performed different activities like Yoga, Silambam, Band etc.,
Principal Santhosh Kumar Sir has given a brief Annual Sports report of 2022. Our Secretary Dr. V Anand sir delivered a presidential address. The chief guest addressed the gathering and he motivated the students by his speech. The house matches were played among four groups. The students participated in group Games like Cricket, Football, Kho- Kho, Throw ball and Relay.
The individual events like athletics, shot put throw and Discuss throw were taken place. The events ended by Relay Race. The winners received the Certificated and Medals from the chief guest and distinguished guests. All the winners were appreciated and photographed.
We could see a fantastic team spirit and bitter rivalry among the four team. After the events Principal declared Team 'Rockers' were the overall champions. Jayasakthi Vanjiamman of XIIC delivered vote of thanks. Our MOC was invaluable.
Management and Principal expressed the gratitude to the teachers and students. The flag was retreated and handed over to PET sir. The sports meet ended with National anthem and the school was dispersed.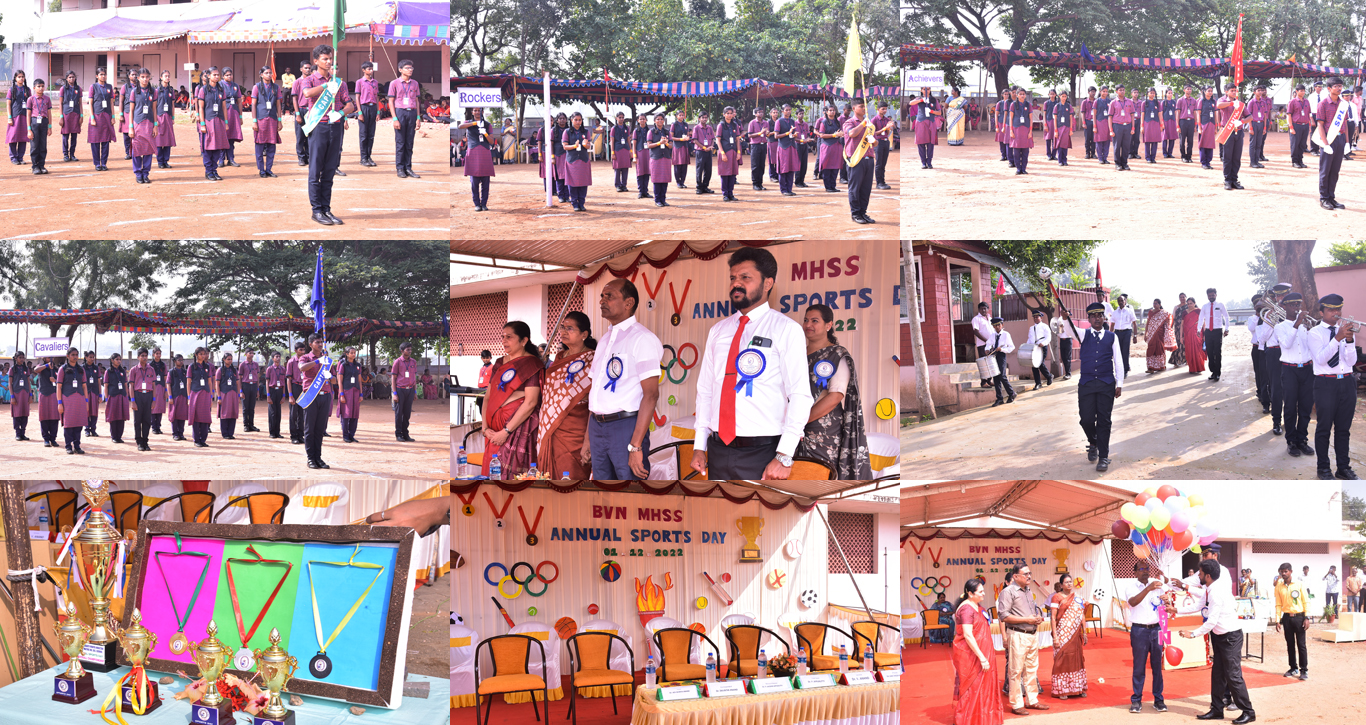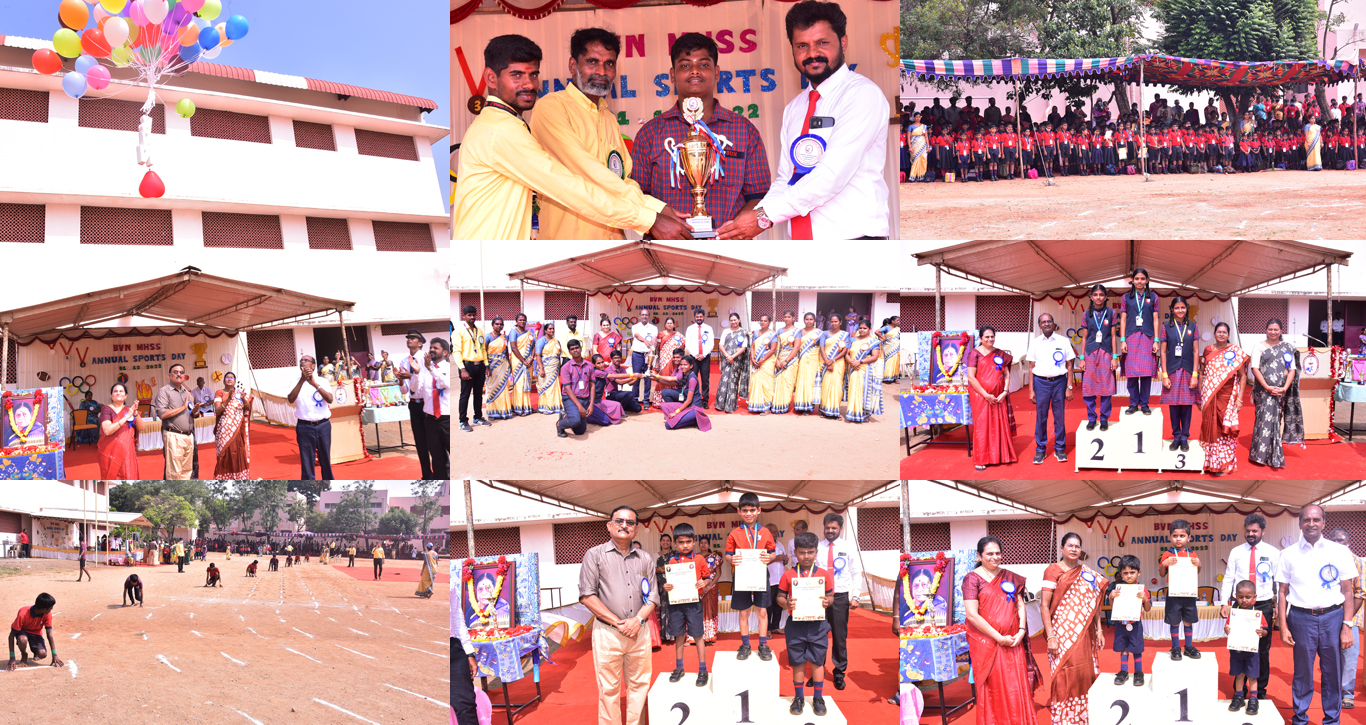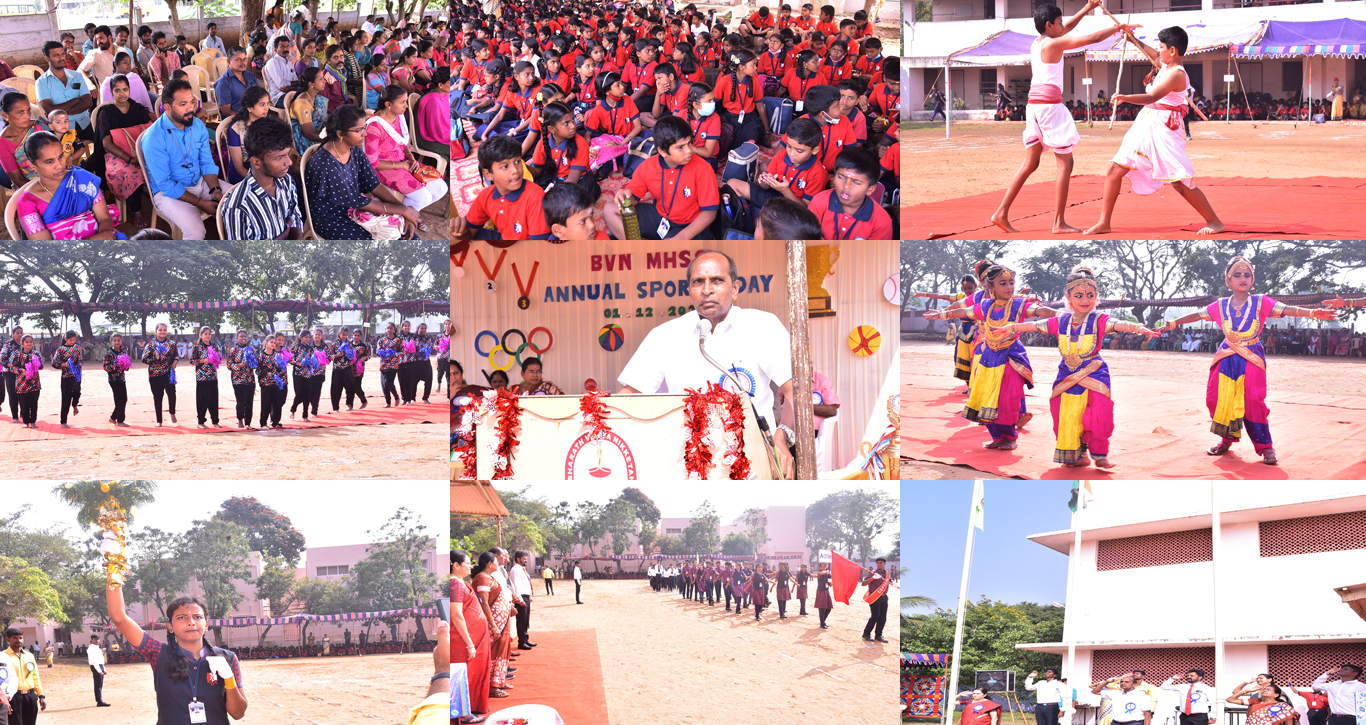 ---
July-05
The Annual Day celebration is an integral part of every school and is something the students love of course! Annual Day is an important event that celebrates the beginning of a new year and the bidding farewell to the previous academic year